I lived in Chengdu for one year, and life was good there! In my time there, I saw the main sights, and enjoyed learning about Chinese culture. If you have a chance to layover in Chengdu, I highly recommend you take the opportunity.
A Chengdu layover is a perfect way to see the city, as it is easily travelled by car due to excellent road networks. It will also give you enough time to see their most famous attraction – the pandas.
This site contains affiliate links. We may receive a commission for purchases made through these links, at no extra cost to you.
Where to stay
If you do need a hotel to rest even for a few hours, I recommend these places. They're both located close to the airport. Unfortunately, there are no hostels next to the airport.
| Accommodation | Budget | Why stay here? |
| --- | --- | --- |
| Yeste Hotel | Mid-range | Close to the airport. Clean modern rooms at a budget price. |
| Zhengyuan Xiyue Hotel | Luxury | Beautiful hotel with breakfast included. On site pool and fitness centre. |
How long do you need?
I would recommend a minimum of 7 hours for a layover in Chengdu. This is from arrival time to departure time. This will allow an hour to leave the airport, 1 hour to drive to an attraction, 2 hours at the attraction, followed by 1 hour back to the airport.
However, this is a minimum. The longer you can spend in Chengdu the more you can see. If at all possible I would recommend arriving early in the morning and spending a whole day in Chengdu.
Please note: I have heard recently on people being refused their visa on arrival due to their layover being less than 12 hours. This is due to Chinese immigration. It may not be possible for you to leave the airport if your layover is less than 12 hours.
Transport options
By taxi:
The best way to travel around Chengdu is by taxi. Chengdu has excellent road networks, and it is possible to travel from north to south in less than an hour by car.
If you want to make the most of your time in Chengdu, I recommend taking DiDi's everywhere. This is China's version of Uber.
Switch your app store location to China, and download the English version. You can link your foreign card to it. It also contains an auto-translation service, so you can message your driver with no issues.
If you're phone runs on a google store, this may not be possible (as google is banned in China). I then suggest taking normal taxis. The best way is to translate the attraction name in your phone or show a picture of it. A taxi or DiDi will cost around 9 CNY for a 10-minute journey.
Alternatively, you can pay for a private driver beforehand.
By metro:
If you're travelling to Chengdu on a strict budget, taking the metro is also a possibility. This will cost 2 CNY (£0.22/$0.3) per journey. You can take the metro directly from the airport into the city centre.
Please allow more time if you would like to travel by metro.
By bus:
Although you could travel by bus in Chengdu, I do not recommend it for a layover because of the time taken. I would advise using one of the above options.
Chengdu Layover itineraries
Half day morning itinerary
So you have just a half day for your Chengdu layover?
After leaving the airport you will be able to exit through the doors in front straight into the car park. Walk into the car park. From here, order a DiDi on your phone to Chengdu Research Panda Base.
Alternatively, follow the signs for the taxi rank in the airport. Make sure you have a working translator (Microsoft Translator NOT Google). Translate 'panda base' to Chinese and show your driver this.
He will then take you straight to the panda base. The drive will take around 45 minutes.
Once you arrive, purchase your ticket for 58 CNY (8$/£7).
After entering follow the path up to the left and all the way to the end of the park, this will take you to the other side of the base. Here it will be slightly quieter. Make sure you look out for signs to the kindergarten. This is where you can see the panda babies! You will see them playing with each other, and eating a huge amount of bamboo.
You will need 2-3 hours here to explore the whole complex. When you have finished, take a DiDi or taxi back to the airport. I promise this is 100% worth the time on your Chengdu layover.
If you don't want to navigate taxis, book a tour to the pandas.
Half day afternoon itinerary
The above itinerary works well for the morning, however, the pandas will sleep through the afternoon. If you still want to see them, feel free to follow the above itinerary in the afternoon. However, prepare yourself that you will not get to see their playful side.
If watching sleeping pandas doesn't appeal to you, I recommend a visit to Wuhou Temple and Jinli Old Street.
After leaving the airport, take a taxi/DiDi to Wuhou Temple. This will take approximately 30 minutes.
Pay 50 CNY (7$/£5) to enter, and spend an hour exploring. There are so many different parts to this temple. If it's your first time seeing a temple in China, you will love it! If you've already seen temples in China, you may find they all look very similar… After living here for one year, I have to say they do all look the same to me!
After exiting the temple, you will end up straight on Jinli Old Street. It's easy to while away hours wandering these streets. Try some traditional Chinese foods – like pigs nose, or get your ears cleaned. If you are there in the evening, even better! The red lanterns glow at night creating a beautiful atmosphere.
When you have finished, head back to the airport via DiDi/taxi.
1 day itinerary
So… lucky you! You have a full day to explore on your Chengdu layover.
First off follow the morning half day itinerary above to visit the panda research base.
When you have finished seeing the pandas, take a DiDi or taxi to Wuhou Temple.
From here you can follow the afternoon half day itinerary above.
This will likely fill up a 12-hour Chengdu layover.
Trying to reduce plastic waste?
Get this GrayL water purifier bottle now! Drink water from the tap, no matter where you are and stop buying disposable plastic. This bottle filters everything you will ever need – including bacteria and viruses.
Evening Itinerary
Hotpot:
The food in Chengdu is incredible and this is the locals favourite meal in Chengdu. It is famed for it – and I have to say it's pretty great! It consists of a boiling vat of hot oil, chillies and beef stock. This is placed on your table, you then order side plates to cook yourself. They will have all the normal things – like eggs, beef and mushrooms. But also all the strange parts of an animal they like to eat in China. I'm talking intestines, brains and stomach!
Do be aware of the 'hotpot hangover'. Sometimes your body will rebel slightly against the mass of chillies and oil.
If you want to help avoid this, you can order a non-spicy version of the hotpot! I highly recommend this as you will be taking another flight straight afterwards.
If you have Microsoft translator, you will be able to take photos of the menu to translate.
I recommend eating in Huangcheng Laoma Hotpot. Find it on maps and show your taxi driver.
Sichuan opera:
After a meal I recommend a visit to the Sichuan Opera. This consists of a mask changing show, shadow puppets and some opera singing. It's unique to Sichuan, and is a popular tourist attraction in its own right. Book tickets in advance with Get Your Guide.
Visa restrictions
Getting a tourist visa to visit China is a lengthy and expensive process. However, you can avoid all of this if you are just stopping over, or have a day Chengdu layover.
If you are here for less than 24 hours, you just need to apply for a 24-hour visa free transit. This allows you to spend 24 hours out of the airport exploring Chengdu without a visa
If you do have longer on your Chengdu layover, they are available all the way up to 144-hour visa free transit.
To apply successfully, your flights must look like this:
Country A —> Chengdu (China) —> Country B
Country A and Country B cannot be the same. It is allowed for one country to include Hong Kong, Macau or Taiwan. However, neither Country A or Country B can be located in China.
Tips for getting around
Download DiDi: switch your app store location to China, and download the English version of DiDi. You can link a foreign card to it. This will allow you to order taxis in English and communicate with the driver.
Prepare cash: Unless you have Wechat, Alipay or a UnionPay credit card. You will need cash with you. Mastercard and Visa will not be accepted at many attractions and restaurants. Although you can use them to withdraw money at ATMs.
Booking.com
Download Microsoft Translator: it's essential to have the right apps for China, and a good translator is one of them – as most people do not speak English. Google Translate can be good, but you need a VPN. I recommend Microsoft Translator, to avoid this issue.
Money saving tips for a Chengdu layover
Take the metro: the metro is the cheapest way to travel through the city. If you have the time, choose to take the metro instead.
Buy street food: This is the cheapest food to eat. Look for places that are full and have an open kitchen you can see into.
Sleep in the airport: If you have close to 24 hours for your layover, choose to sleep in the airport. It may not be the comfiest place – but at least it's free!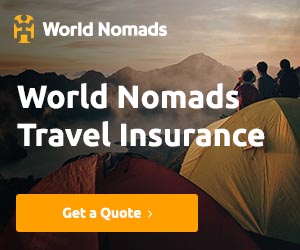 Weather in Chengdu
The weather in winter in Chengdu is cold and overcast. Pack some layers and be prepared for the bad pollution. If you suffer from asthma think about packing a mask.
In summer the weather is unbearably hot in Chengdu. I highly recommend mosquito spray, as the city becomes inundated with mosquitos. Think about a handheld fan as well. 35 plus degree heat in a city is difficult to deal with when sightseeing.
Autumn and spring are the best times to visit with milder weather and less pollution.
Staying safe
Although China is one of the safest places you will travel to, with low rates of petty crime. You should still take normal precautions. Here are some tips for staying safe:
Take Didi's instead of taxi's: These give you a picture and registration details of the driver.
Wear a money belt: Keep your passport and money safe when travelling on a layover.
Wear your backpack on your front: In crowded places keep your backpack where you can see it. This will reduce the risk of pickpocketing.
Want to take the best photos possible?
Get the Panasonic TZ100 Camera – a high-end compact camera. Take them photos you've always been dreaming about.
Get Insured
Just like any trip, make sure your travel insurance covers you for China. As you are leaving the airport, this is essential. I recommend World Nomads if you have no pre-existing conditions.
If you have pre-existing conditions, check out True Traveller. They also cover most mental illnesses.
---
I hope this guide to a Chengdu layover has helped you to plan your trip. Have an awesome time!